Règles du forum
this forum is for announcements and general discussions about boiteajeux, in english. To discuss about a specific game, you can post in english in the forum of this game.

05 Oct 2017 16:35

We're making a new combat/rpg dice board game heavily influenced by old-skool classics Hero Quest and Space Crusade and we're looking for fella's and ladies who may be interested in backing such a project should we attempt to crowd fund it into existence. We built a DIY prototype and have been playing the hell out of it. It's been a lot of fun!

We've already got nearly 200 mail signups so If this tweaks your whiskers & sounds up your street, please head over to our temp site where you can find out more about it, check out some pictures and sign up to our mailing list which we're using as a gauge of interest in this project.

www.tricor1.wixsite.com/blackcrown

05 Oct 2017 16:43

Hi,

good luck with your project !

Is there a rulebook somewhere that I can read ?
Thanks !

06 Oct 2017 19:41

Cheers Mysterix. Not any cohesive, well formatted rule book yet, the sort of thing you would release with a finished product. If you've played anything like HQ and space crusade, Imp Assault you'd slip straight into our game and enjoy it for sure.

09 Oct 2017 18:56

Check out the prototype,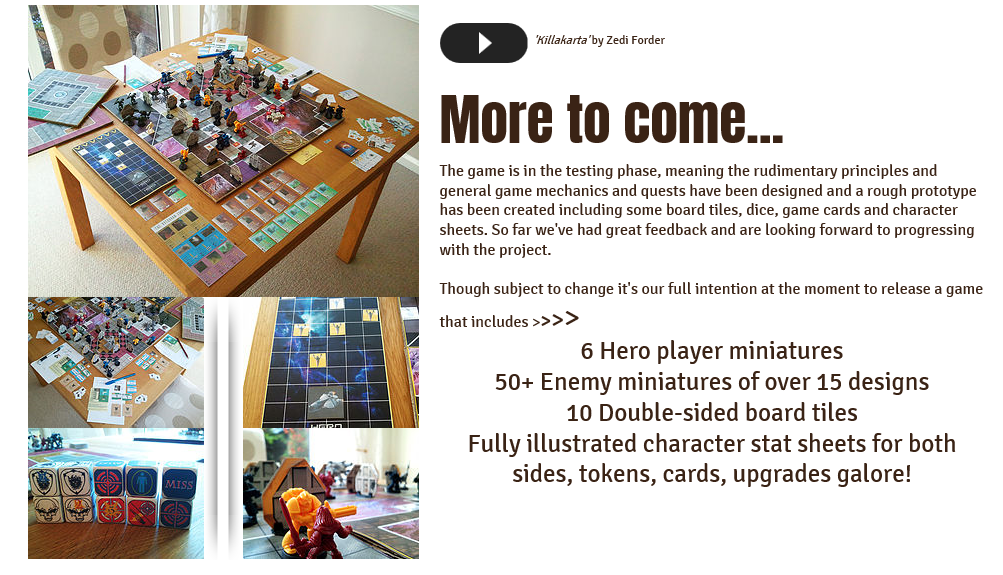 09 Oct 2017 19:14
Dommage... table trop petite... ( table too small )
10 Oct 2017 13:28
RP a écrit :Dommage... table trop petite... ( table too small )
you speak english the Nice man?!
11 Oct 2017 16:08
RP a écrit :Dommage... table trop petite... ( table too small )
Haha, luckily it extends!
13 Nov 2017 19:06
The Black Crown Board game continues to test well and support has been growing, which is great! We've also created a new party board game we're currently just calling "Band" which puts the players in the shoes of a band humorously dodging and weaving their way through the music industry.
Check it out here and sign up to the mailing list to get updates -
https://tricor1.wixsite.com/bandboardgame